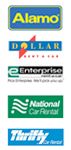 Kona Jeep Rental
and Hilo Too


This is the southernmost point, known locally as "The Point", of the United States. The high southern cliffs of the Big Island of Hawaii in the Kau region. The Pacific Ocean stretches to the horizon from this vantage point. Be aware, the 12 miles on South Point Rd is a bit bumpy but 4WD is not necessary during most times of the year.
The complete southern area of the Big Island is a registered National Historic Landmark. Approximately 1500 years ago Polynesians landed in the Hawaiian Islands at Ka Lae. The true southernmost point is a tiny walk away directly in front of the black-white light beacon. There are no large cliffs at the tip.
It's also common for locals to dive from the cliffs. As a bystander, the currents do appear swift. Many of the Hawaiians swimming and diving were born and possibly raised nearby. We do not recommend jumping from the cliffs at The Point on Big Island. There is a Heiau (place of sacred worship) near Ka Lae. Travelers should treat the area with respect.
Make sure to empty your rental Jeep of personal items at all destinations, including this somewhat remote area. In fact, leave your Wrangler unlocked and keep your valuables on your person(s). What next? Is the world's steepest road found on the Big Island of Hawaii?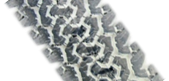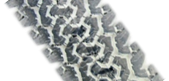 © 2023 Kona Jeep Rental on the Big Island of Hawaii



About
Privacy
Contact
RESERVE
RATES
JEEP MODELS

EDIT RESERVATIONS